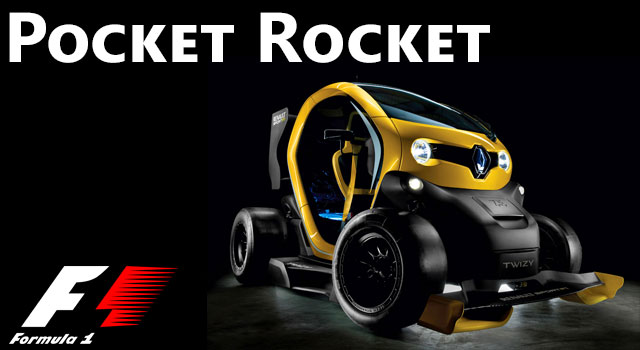 French car manufacturer Renault is one of the main producers of engines for Formula 1 racing, and they added a touch of that design to their turbo-powered mini-electric concept car called the Twizy Renaultsport F1. And it's crazy cool.
The F1 manufacturer added a modified KERS system, the high-tech system that stored kinetic energy that is created by the braking system and then converts it to additional horsepower that the driver can use when they need some turbo. The fact that this car has a turbo function means that it might be a tad on the insane side of a driving experience since the wheelbase is measured in inches, not feet. With the KERS system the car will hit 0-60 in about 6 seconds. We recommend a helmet with this one.
Here are four fun-facts about the Twizy:
Typically, the Twizy's dual electric motors produce 17hp - about the same as a standard mini-car, but once the KERS system kicks in it can generate 97hp for around 13 seconds.
Top speed is 68mph, which may not sound like much...but remember, this is a glorified go-kart!
At 68 MPH the engine will be spinning at 10,000rpm and the KERS module will hit 36,000rpm.
The entire KERS module weighs around 66 pounds.
One of the best parts of the car is the steering wheel, which is adapted from the Formula Renault 3.5 racer. It even has a rotary knob to choose one of the three levels for the KERS boost. We would have only added one level: full-turbo.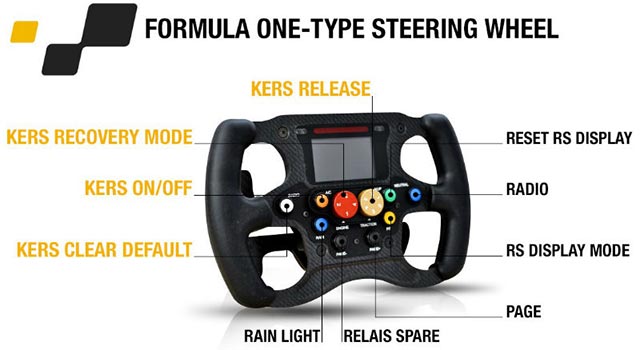 Check out the walk-around of the car and interior below.