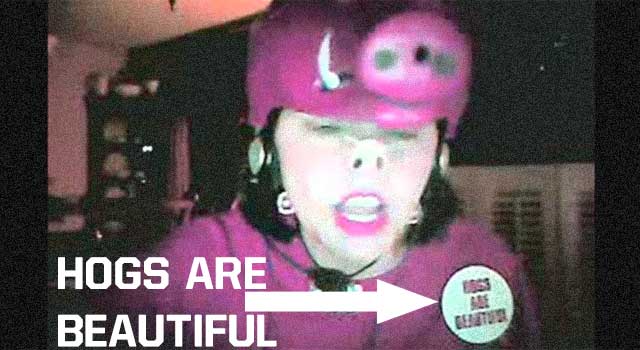 A few weeks ago we accidentally started a "What's wrong with $EC fans column" with an older man who was lip syncing to Call Me Maybe.
Well, I have no words for this at all. Here is a fanatic Arkansas fan who is...well, I don't exactly know what she's doing except wearing a hog hat with her nose taped up. What she is trying to accomplish with said attire is not clear.
Can someone please explain to us what prompts this behavior?
Maybe she went off the deep end after her Razorbacks, who were ranked in the Top 10, lost to one of the worst programs in one of the early season money games. You know, the games where big schools pay loads of money to little schools to beat up on them for practice before conference play starts. Ask Colorado and Pitt how those work out...Michigan might not return your call though.