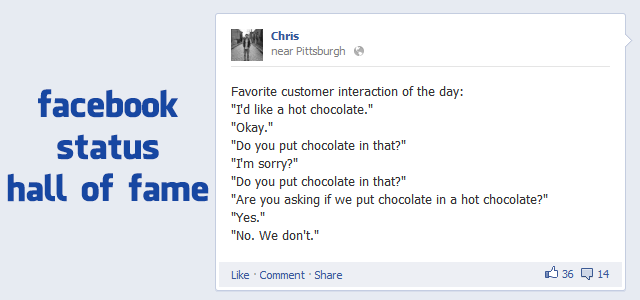 Today I decided to launch our Facebook Status Hall Of Fame. Eventually we'll have induction ceremonies and a large building, but for now you can just check them out on BroCouncil.com. Or, as I started calling it this morning: Bro Council - The Official Home Of The Facebook Status Hall Of Fame.
The first one comes from my Facebook feed. My friend Chris works at Starbucks, and that was his interaction with a customer.
My favorite part is that he actually told them no. The poor guy will now be forever confused about the ingredients in a hot chocolate.
Do you have your own nomination? You can send it to us here.