Earlier this week, an unnamed Chinese man arrived at Guangzhou Baiyun International Airport, and according to reports, his baggage was over the allowable weight for his flight to Nairobi, Kenya. Now, while the average person may have shelled out the extra cash for the excess baggage fee, left some his clothing in an airport storage locker, or shifted his bags around to his carry-ons, this gentleman had other ideas. Instead, he decided to put on all nine pairs of pants and 61 shirts in his luggage. (On a related note: what was he doing that he required 61 shirts, but only nine pairs of pants?) Here is a photo of the man, as posted on Weibo, China's version of Twitter: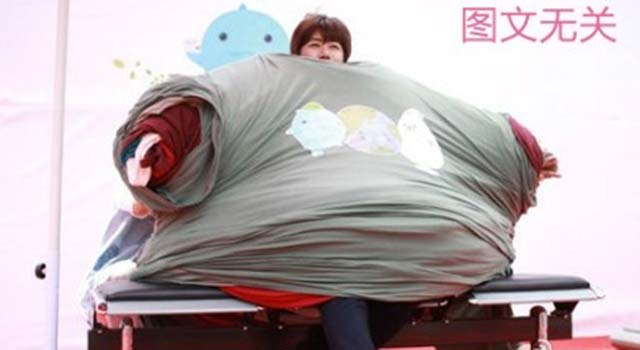 Now, his plan might have been genius; ignoring the fact that he would probably have had to buy two plane seats to accommodate all the extra space his new clothing mass took up, and one minor detail: he left a zip drive and batteries in pocket of his bottom pair of nine pants, set off metal detectors at security and had to remove all his layers of clothing.
I'm guessing stuck behind this guy was probably worse than being stuck behind the cast of The League in this episode:

(Courtesy of FX and Hulu)
It's still unclear if Guangzhou Airport officials let the man board the plane or not.