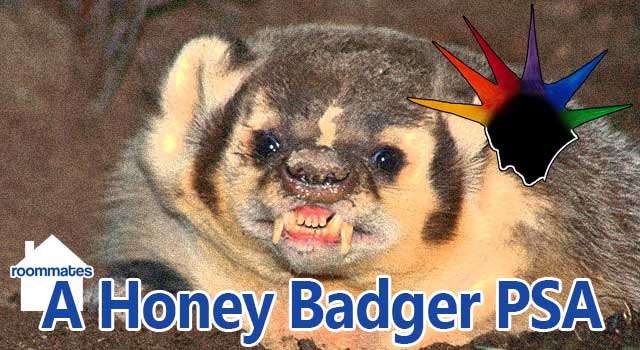 It's the holiday season, and people are traveling. Bro Council wanted to make sure that you were safe in case you were traveling to Africa, Southwest Asia, or the Indian Subcontinent, so we're re-posting this special Roommates PSA that was originally ran last fall.
It's a public service announcement about the dangerous honey badger (in the style of the "The More You Know" ads from NBC). Thanks to a popular video on YouTube, people don't understand how dangerous these animals truly are.
Todd tells us about the dangers of the honey badger. We asked the honey badger for a response, but the honey badger "just don't care".
Click here to see the newest episodes of Roommates and look for a new episode soon.