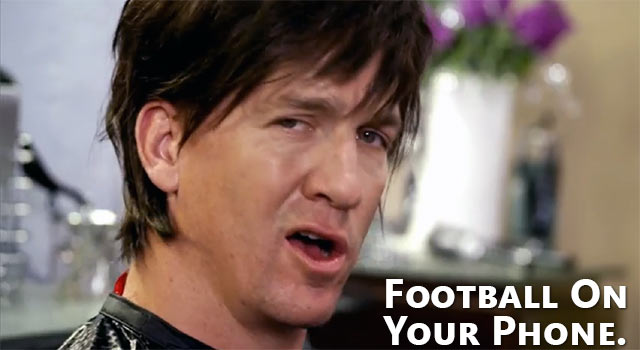 Is your phone for calling? Or is it for footballing? You can find out by watching this music video starring Peyton and Eli Manning.
Is it just us, or would Peyton make a great Beatle? Eli doesn't have that level of ability, but he probably could have been in 98 Degrees. Not quite the same, but respectable.
Check out the video below.