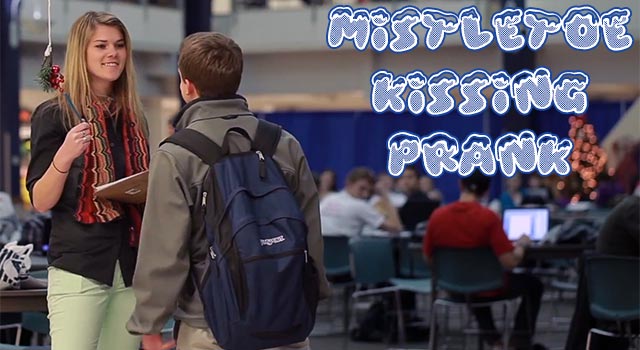 Is the tradition of mistletoe dead? A few intrepid YouTuber's went to Brigham Young University to find out.
Fun fact: although the origins of kissing under the misteltoe is not clear, the earliest documented case dates from 16th century England, a custom that was apparently very popular at that time.
We hope you're enjoying your holiday season, and we also think you should try this out at your school or workplace.