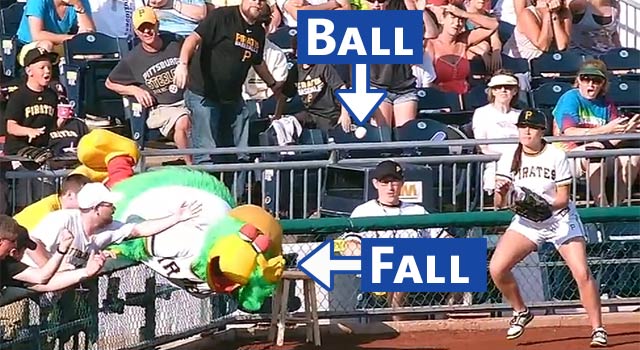 During a recent Pittsburgh Pirates win over the Milwaukee Brewers, their mascot, the Pirate Parrot, attempted to grab a Josh Harrison foul ball as it came within range of his section. The Parrot failed to catch the ball...and then fell over the barricade.
The Parrot just needed a few more inches on his wingspan. Now that's what we like to call a fowl ball!
Get it? They're puns.
Stop groaning and check out the video below.