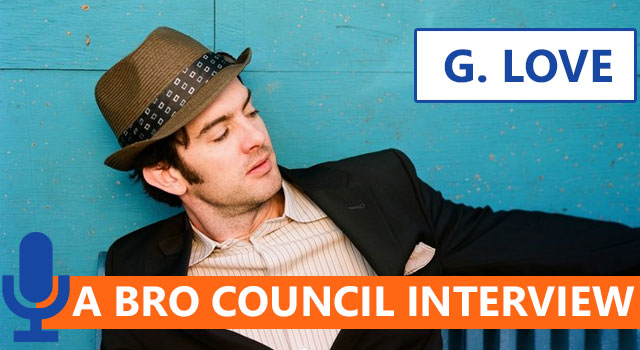 A little while back we sat down to talk with Garret Dutton AKA G. Love of G. Love and Special Sauce. G. talks to us about life on the road, his musical influences, and answers questions from some Bro Council readers. Check out the audio below. And check our official podcast page for links to subscribe via iTunes or RSS.
You can check out G. Love at philadelphonic.com - and be sure to check the tour dates and go see a show. The band is awesome, we went to a show last week and they are definitely Bro Council, Approved. Also, if you don't like plain audio and want to see some footage of his show mixed in with the interview you can check out the video below. You even get to see G. cover a little Johnny Cash.
Thanks To G. Love for taking the time to do this interview, and check out part two of the video here.