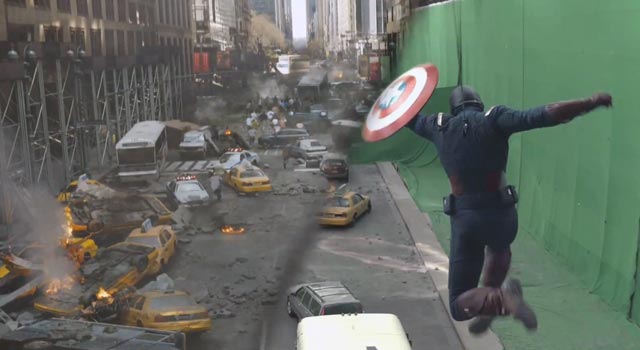 The end of The Avengers was an action-packed romp through the streets of New York City as the heroes battled the Chitauri invasion.
Or was it?
The fine people of Industrial Light and Magic recently released a video showing how the filming was actually done. And sadly it wasn't done in the streets of NYC, but in front of a green screen set in New Mexico.
ILM crew members took over 250,000 photographs of over 7-miles of city streets from a variety of heights at different times of the day. They then digitally recreated approximately 20 square blocks of mid-town Manhattan, and live action shoots were held primarily on sound stages in New Mexico and in the streets of Cleveland.
Yes, the Avengers were battling an alien race on the streets of Cleveland, Ohio.
Want to see how the filming was done? Then check out the video below.