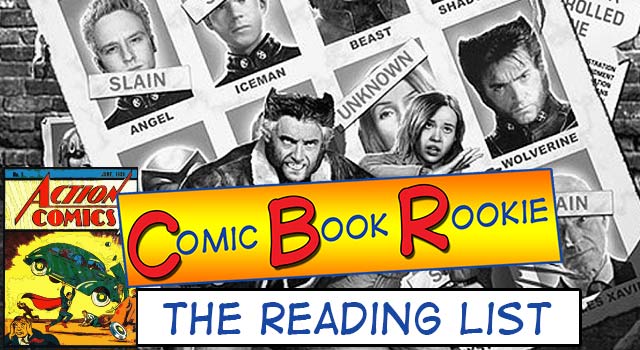 Don't look now but comics are cool again! You just might not know it yet. Take a look at some of the most popular blockbusters, and even some of the horrible bombs, in Hollywood over the last several years: Batman, Spiderman, X-Men (and the Wolverine spin-offs), Iron Man, The Avengers and their individual movies (Thor, Captain America, Hulk,) Daredevil, Elektra, The Watchmen, Kickass, Hellboy, Superman, Teenage Mutant Ninja Turtles, and even TV's the Walking Dead all started out as comics.
Hit TV shows like The Big Bang Theory have also been opening up the "Nerd" world to a larger audience and bringing the culture that many of us love into mainstream media. Movie director and Podcast superstar Kevin Smith not only has his own podcast dedicated to Batman, but he also bought his childhood comic book store and has one of his best childhood friends (and comic book mentor) Walt Flanagan, running the store. You might have heard of him, they and the store crew have a little TV show called The Comic Book Men.
The biggest comic book festival has grown so much over the years that it's now about more than just the books themselves, and it sells out months in advance – some TV channels even dedicate a full-days programming to broadcasting live from the San Diego Comic-con.
Comics are everywhere today, but there are a couple of big questions for those of you who want to get into the hobby; who do I read, and where do I start? You say you haven't picked up a comic since you were still in Superman underoos?
Well we're here to help.
Before we do that let us first say that we want to openly acknowledge that Stan Lee is the godfather of comics. He himself is the Holy Grail of the industry, no one person has done as much or ever will do as much for the comic world as he has. So with that out of the way let's dive into your introduction to comic books.
Over the next couple of weeks we are going to introduce you to the large publishers and touch upon some of the smaller or independent publishers as well. This week we talk about the most recognizable of the comic book houses: "The House that Stan Built," aka Marvel.

The father of modern comic books, Stan Lee, has devoted his life to bringing us entertainment with the characters he created decades ago. The big blockbuster movie superheroes are some of the most recognizable characters of all-time, but what you may not be aware of is that they started on paper panels with a writer and artist.
The X-Men, The Avengers, Spiderman, The Punisher, Daredevil, and Elektra were all Marvel creations just to name a few. In fact, in the 1980's Marvel's best seller was G.I Joe - A Real American Hero, written by Larry Hama. I am a smart enough guy to know that saying Marvel hasn't been on their game the last few years is not 100% correct, and would be like talking politics or religion on Facebook - nothing good will come from it.
That's not to say there isn't a little truth to it, though. Marvel has ruled the movies when it comes to their characters, so while doing some "research" for this article series, I picked up some new Avengers, Iron Man, X-Men, and Wolverine, issues to try and read. With the exception of Wolverine (2013), the writing just hasn't been able to keep me attached to them.
Being a huge fan of the Iron Man movies, I really wanted to get into the comics, but there have been so many issues in the last 40 years, I couldn't possibly find time or the issues to start from the beginning. The next problem I had with Marvel was that there have been so many different story arcs, it is hard to know which ones to pick up. There were so many that were "limited series" that ran 4-10 issues and then completed. This may be alright for someone with ADD, but I want an ongoing story that continues to evolve over time.
There are plenty of these limited run stories that are worth your time, but it can be confusing. So we wanted to give you a list of the best series to check out.

We'd like to thank our friend Gary Helba, a local comic book expert for helping with the recommended reading list. Some of these are ongoing series, some are limited, and there are even one-time graphic novels.
Marvels
X-Men - Days of Future Past
Punisher Maxx - Garth Ennis issues
X-Men - Dark Phoenix Saga
Hulk Grey
Astonishing X-Men - Vol. 1
Spider-man - Kravens Last Hunt
Daredevil - Born Again
Daredevil Yellow
Iron Man - Armor Wars
Ultimates - Vol. 1
Avengers - The Kree Skrull Wars
Civil Wars
Incredible Hulk - Future Imperfect
Daredevil – Brian Michael Benis Issues
Ultimate Spiderman
Ifinity Gaunlet
Wolverine (2013)
If you have any additions to the Marvel recommended reading list, please pass it along to us or put it in the comments below. And be sure to patronize your nearest comic book store as you search for these gems. You can learn a lot from your local comic book experts.