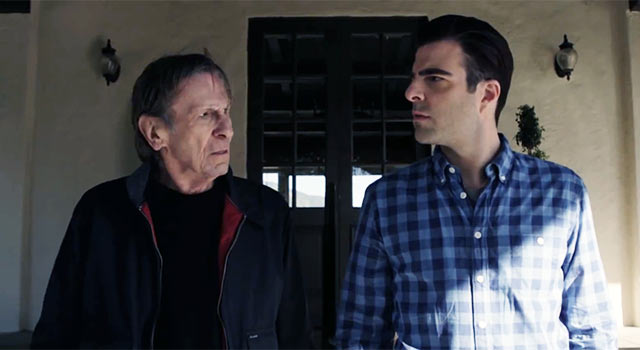 Sometimes we find things that are almost a year old and post them because we have somehow missed the original greatness of said item. This Audi commercial, starring both old and new Spocks Leonard Nimoy and Zachary Quinto, is one of those things.
It's probably because we're hooked on Netflix and fast-forwarding commercials on our DVR, but somehow we missed this amazing montage of Leonard Nimoy swearing, the two Star Trek actors trash-talking each other, and even a rendition of "The Ballad of Bilbo Baggins."
Check out the video below, and feel free to make fun of us for posting a video this old. We're completely OK with that.