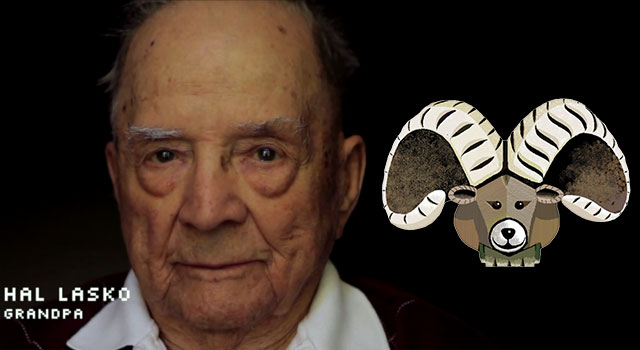 Hal Lasko is better known as Grandpa to his friends and family. The 97-year-old worked as a graphic designer, an Army draftsman during WWII, and a typographer back when everything was done by hand. Long after he retired, his family introduced him to a program called Microsoft Paint.
Now, Lasko spends an average of ten hours a day using the venerable MS Paint to create a blend of pointillism and 8-Bit art on his computer. Windows 95 users rejoice! Your software is now officially relevant again.
On top of it all, Grandpa's vision is severely impaired, but he uses the magnify feature to be able to see what he's working on. And while some may think that Lasko should relax in his golden years instead of using the program, he likes to tell people that "It's no longer work, it's fun."
Check out the video of Grandpa in action below, and if you're as impressed as we are you can buy prints on his website.
Meet 97-year-old Hal Lasko, The Pixel Painter.