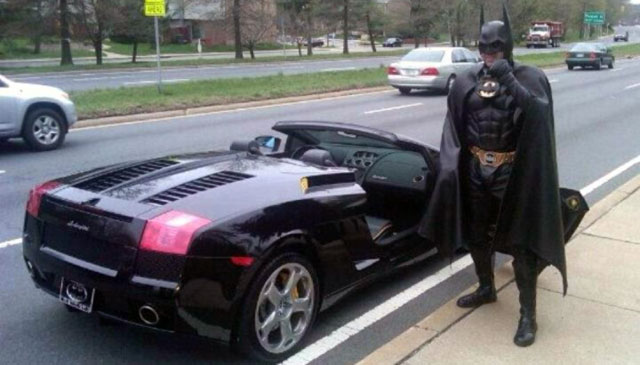 Any regular reader knows of our love for the British version of Top Gear, but please tell me why that when this happens literally a state away from me I am hearing about it from them? Here's the statement from the Montgomery County Police Department:
"Yes, Batman was stopped by officers on Wednesday, March 21, on southbound Route 29 at Prelude Drive, Silver Springs, for no tags on Batmobile."
This is pure gold. Look close at the picture above...he actually replaced his license plate with a Batman one. I'd say Robin was probably duct taped in the trunk, but this is a Lamborghini Gallardo Spyder we're talking about, and they're not so great on storage space. We know the police were just jealous of Batman's suit, but pulled over for no tags?
A superhero gets no respect these days. Jim Gordon wouldn't have pulled him over. Check out two more pictures that the police department on their Facebook page: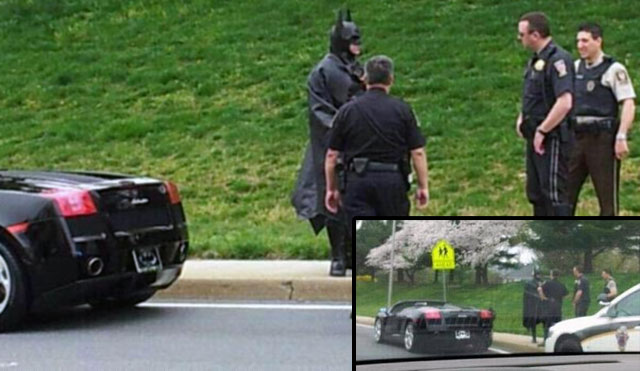 [Source - TopGear.com]