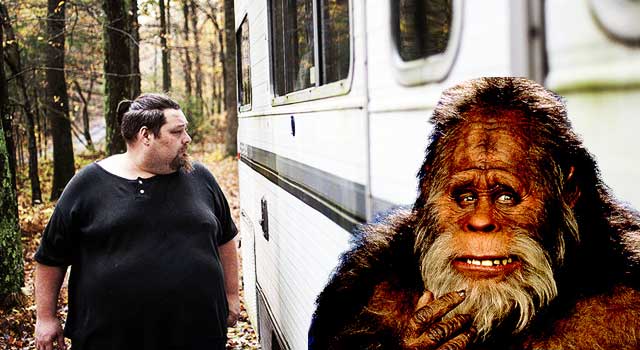 There is clearly nothing going on in Bro Council's home state of Pennsylvania these days, because this story ran as a "developing breaking story" on local news on Tuesday. John Reed, of Lykens, PA claims that Bigfoot is responsible for damaging the windows and taillights on his 1973 Dodge Winnebago. Most people would assume that a large, furry animal in the woods attacking their car was a bear or a wolf. But, luckily for Bigfoot, Reed is a member of the Lykens Valley Sasquatch Hunters Club, so he was able to identify the infamous Sasquatch immediately, even though it was after midnight and along a dirt road in the middle of the woods. Reed is such a Bigfoot aficionado that he even knows the proper mating calls for Sasquatches.
Unluckily for Bigfoot, the state police are currently investigating the case, and if captured, he could face charges of criminal mischief. If captured, Dauphin County District Attorney Edward Marscio Jr. said (while laughing) that his office would be happy to prosecute Bigfoot.
Just for fun, check out the trailer for the 1987 classic Harry and the Hendersons. We're thinking that it would be great to see a sequel to the movie in which "Harry" lives in a Winnebago with John Reed. Here's looking at you, Hollywood.
[Source - PennLive.com]