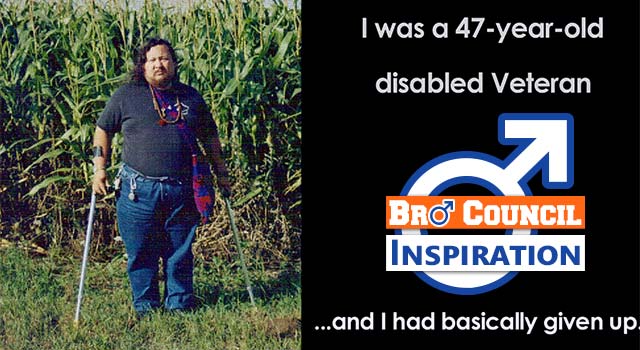 What happens when you have all but given up, and you find just one person to believe in you? Ask Arthur Boorman.
Arthur is was a disabled vet, whose back and knees were crippled from jumping out of too many planes as a paratrooper. Doctors told him he would never walk again on his own, and he was bound to living a life with assistance. He gained weight...a lot of it, but he never gave up on walking again on his own. He was turned down by everyone to help him, until former pro wrestler Diamond Dallas Page heard about him and his plea for help.
DDP has been a three time WCW World Heavyweight Champion, but what he is doing now in life is much greater than that. Not only is Page working with heroes like Arthur, but also former wrestlers like Jake "The Snake" Roberts and Scott hall, who were both near death when they met DDP. Now, they are both on the road to recovery and you can check out more of their stories here.
For now, take 5 minutes to watch Arthur's story below, and then put aside any excuses you may have and start moving forward on what's important to you today.