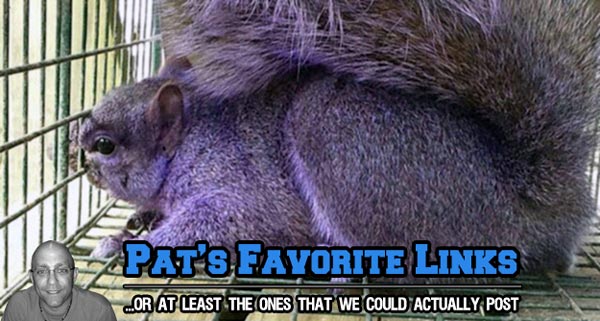 Editor's Note: If you're new to the site you may not know about Pat. That might be the best way to keep it too. But Pat has been known around the Bro Council offices as having a fear of an "Animal Conspiracy". Apparently, a Pennsylvania couple finding a purple squirrel in their yard isn't going to help him overcome his fear. This is the exact email I got from him:

I'm not sure exactly what "was to his in Elton johns boa collection" means, but I'm sure it was a well thought out idea. Here are a few more pictures of the purple squirrel. Click on them for a full size version: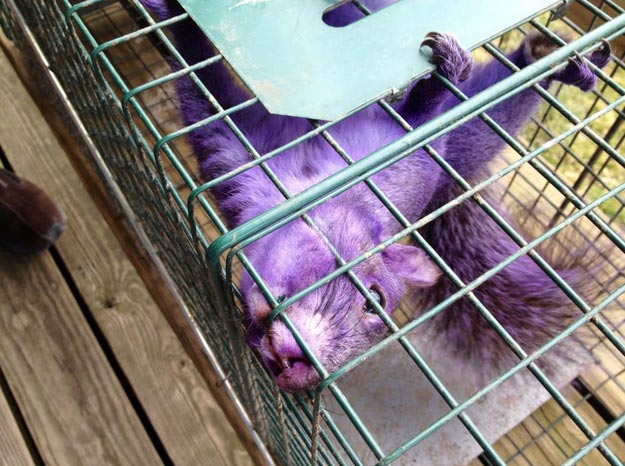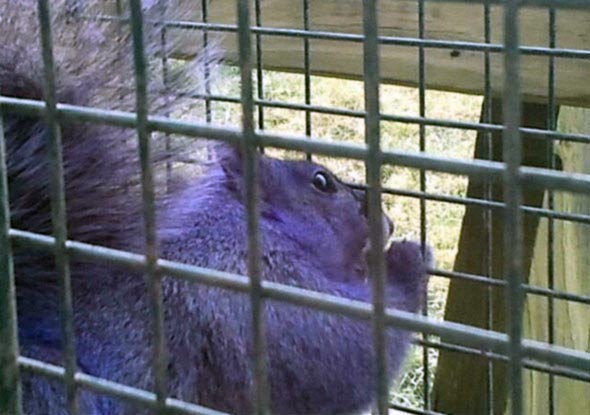 In related news, the squirrel has it's own Facebook page and it's blowing up. Also, Pee Wee Herman loves this story.

[Source: Accuweather.com]