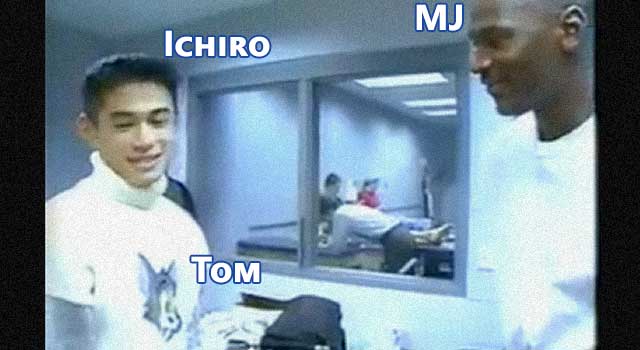 Picture this: the year is 1995. Ichiro is a 22-year-old outfielder who was six years away from making his Major League debut, and Michael Jordan just finished up his short stint in minor league baseball. Oh, and the infamous Hideo Nomo was the NL Rookie of the Year.
Then the two worlds collided: Ichiro met MJ. And, to the surprise of no-one, Japanese cameras were documenting everything.
I think Bro Council needs to hire a translator so we can help you understand the first part of the video. Lucky for those of you on the desktop we have skipped right to the MJ - Ichiro meeting. Those of you on mobile apps can just skip to the 3:40 mark.
And yes, that is a Tom and Jerry shirt that Ichiro is wearing.