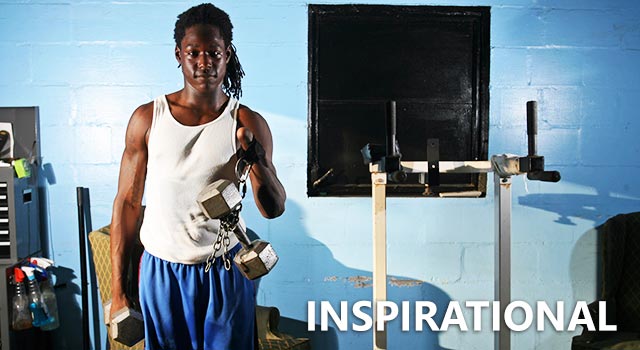 The Super Bowl is over, the NFL Draft is still two months away, and college football season is finished. We know that some of you probably need a football fix so here you go.
Last week we witnessed national signing day for college football and we heard all about how Alabama reloaded and Ole Miss surprised everyone with the highest ranked class they have ever had. We also heard the story of a RB from Coral Gables, Florida who wanted to sign with Arkansas but his mother wanted him to stay home and play for Miami so she took off with his signing papers and has now hired a lawyer. In all honesty, can you really blame her? Who wants to willingly go to Arkansas and deal with the crazy singing hog lady?
One story you probably missed though, was the recruitment of identical twin brothers Shaquem and Shaquill Griffin. The two DB's both signed with UCF this past week. The interesting part is that Shaquem had as many as 17 offers from mid-major schools and would have had more except that he made it clear that he would only play with his twin brother. Shaquem wasn't as heavily recruited since he was born with Amniotic Band Syndrome and lost his left hand at age four. That hasn't stopped him from excelling at the sport though.
The brothers recently played one last high school game together at the International Bowl, and Shaquem made a one handed interception. We can't wait to see what these guys do in college. We're rooting for you Griffin brothers.
Check out the video below.