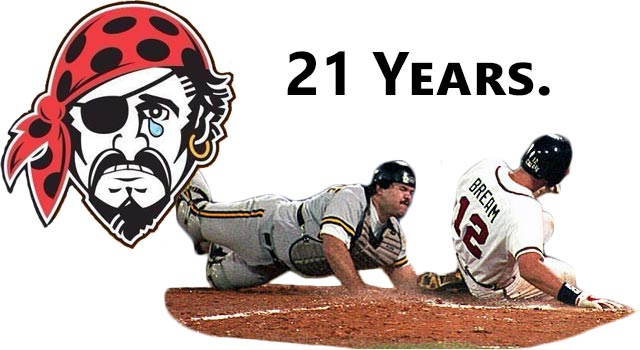 Bro Council is a national source for news, sports, entertainment, and humor. But our headquarters are in Pittsburgh, PA, the home of the Pittsburgh Pirates. There hasn't been a lot of late-season MLB joy in Pittsburgh over the last few decades, but this year looks different with the Pirates having the best record in baseball. Yes, this is August, and yes, these are the Pirates but fans of the team are holding out hope.
So in honor of that, we decided to launch a new site: arethepiratesintheplayoffs.com
It's a simple site, there's a count-up timer from that fateful day on October 14, 1992 when Sid Bream slid into home plate in the National League Championship Series and his Atlanta Braves beat the Pittsburgh Pirates, sending them into decades of baseball obscurity. There's also a real-time tracker that shows whether or not the Pirates are in the playoffs. Oh, and there's social media links that you can use to share with your friends. Great, right?
In honor of the site launching, feel free to check out the full Game 7 from the 1992 NLCS below thanks to MLB Classics. Or don't. We're guessing that if you're a Pirates fan, you'll probably stop reading now and bookmark the new site.