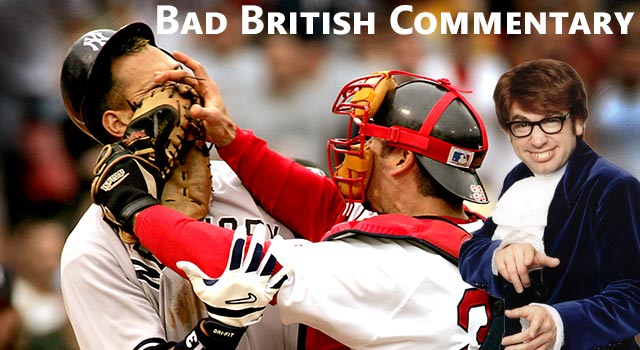 Recently I received the following video from Tron, our very own mullet hunter. I couldn't stop laughing. I love the Brits, and most of my favorite network televisions shows are from the BBC. In my opinion, the British sense of humor is amazing and most of the American spin-offs of their hit shows are "rubbish" as they say in the Land of the Redcoats.
My love even goes so far as to follow a British Pittsburgh Penguins fan club on Twitter. Their members take turns staying up to the wee hours of the morning to watch Pittsburgh Penguins games and they then live tweet with other fans. They honestly know more than most of the fans I encounter here in "the colonies."
With that being said, take a minute and watch this hilarious video of a British commentator calling a baseball game as if it were cricket. In his eyes, the game features a half-man/half-robot wicketkeeper, a plastic bag on the pitch, and some bloke who looks exactly like Joseph Gordon-Levitt off Third Rock From The Sun.
Cheerio, and long live the Queen!