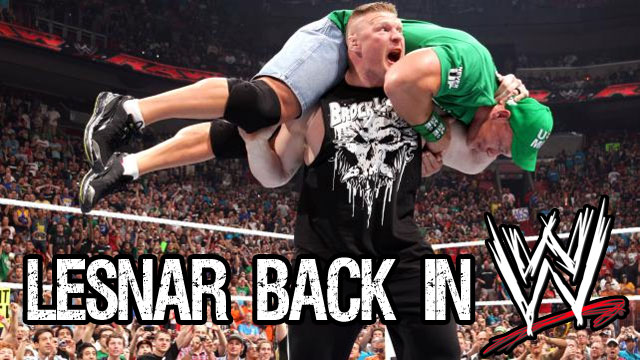 Wrestlemania was on Sunday, and it was a killer event. In somewhat of a surprise, the main event saw John Cena lose to the newly-unretired Rock (aka Dwayne Johnson) in a great battle. The reason it was such a surprise is that Cena is the face of the WWE and the loss dropped him down a notch in many peoples eyes.
The bad news for Cena continued on Monday.
Former UFC heavyweight champion Brock Lesnar returned on Monday Night Raw. He didn't say a word, but came to the ring and delivered his signature F-5 to John Cena, laying him out. Lesnar has been out of the WWE since 2004. He started fighting for the UFC in 2007, and was given a title shot almost immediately in the UFC. He beat Randy Couture for the title, and had a pretty good UFC career until injuries slowed him down.
I was watching Raw on Monday, and it was awesome to hear Brock's music go off. Check out the video below to see the action: