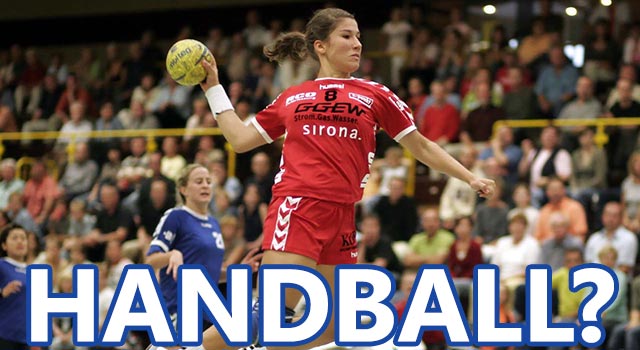 It's ok if you skipped the handball games during the Summer Olympic Games this year. We had no idea what the sport was all about either until we looked it up. Here are the basics:
Teams of seven-a-side – six outfield players and a goalkeeper - play on indoor courts (40m by 20m) with the aim of moving the ball by hand between team-mates and hurling it into a goal similar to those used in hockey. It's not uncommon to see 50 goals in a single 60-minute match.
Thanks, UK Telegraph, for the explanation. Now for an explanation as to why we have a handball goal on Bro Council:
We need to expand our viewership. Pat, get to work - do something for a change.
Since Ray is my boss here at Bro Council I decided to expand our viewership to France. You're welcome, Ray.
Check out this goal scored in a game in the French League recently. US Ivry (Union Sportive d'Ivry) goalkeeper Francois Xavier Chapon was playing against Chambéry Savoie. After a Chambéry Savoie player took a shot from up close, Chapon went to kick the ball away for a save. Instead, the ball rebounded off of his foot and into the other goal.
No wonder they score 50 goals in a match - this looks easy.
Check out the video below.
(Editor's Note: When I said expand our viewership, I didn't mean to France. -Ray)