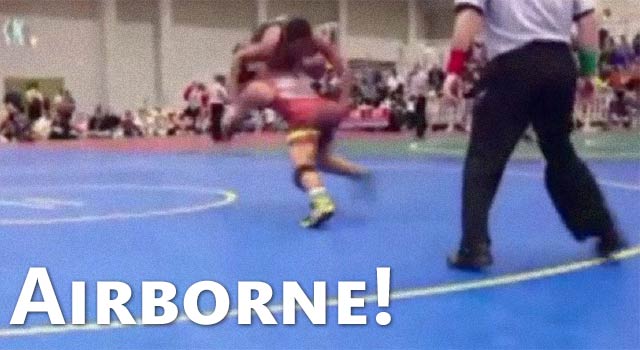 Growing up in Western PA, wrestling ranks just behind football on my list of favorite high school sports. I had a lot of friends who wrestled and still watch college wrestling when it's on TV. Speaking of, here's a shout out to Penn State who just won the NCAA tournament for its 3rd straight national title behind their coach, and one of the greatest wrestlers of all time, Cael Sanderson.
Now, we move back to high school wrestling, and show you a move that may catch Sanderson's attention. It comes to you from Renaldo Rodriquez-Spencer from Cheektowaga, NY who was behind on points in the National High School Coaches Association wrestling championships in Virginia. With the title on the line, Renaldo broke out the flying squirrel and won the match 4-3.
The unique move earned him a national Junior Class title as well as the Most Outstanding Wrestler award.
Nice work, Renaldo. Check out the video below.