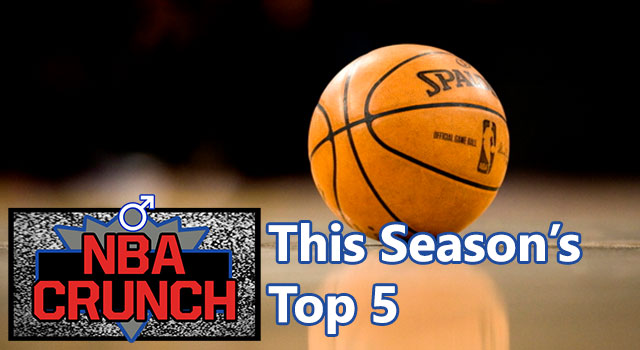 Ahh.. Another NBA Season!
What's that loud yelling I hear from the TV? I thought the debates were over... Hmm... is it possible? Is that Jeff Van Gundy? Oh Sweet Mugsy Bogues! I've been waiting for this day! The return of the NBA!
Here are the top five things to watch this season in the NBA:
1. The Super teams. In the wake of super-storm Sandy, one other team has officially become a "super team" with the additions.. of Dwight Howard and Steve Nash.... the Lakers! Ladies and gentlemen start your paparazzi engines!
2. The Frantic Atlantic. Aptly named because the New York Knicks, the Boston Celtics, the Philadelphia 76ers, and the new kid on the block Brooklyn Nets all play in the same division and all seem to be matched very evenly. Which makes for many promising close games and buzzer beaters and a "frantic" race to the playoffs.
3. Lebron is in full G.O.A.T mode. If you watched the Olympics this summer you know what I mean. He made his conquest of London look like the Spanish Conquistadors bombarding disheveled natives and claiming everything in sight for his majesty "The King".
4. The Derrick Rose saga. In case you haven't heard, Rose is out until further notice, which promptly opens the door for long, cold nights in Chicago and a potential rise to stardom of the team that can walk through the open door, namely Indiana.
5. The West was won by a bunch of old guys. Remember San Antonio? Remember how they won 20+ straight games last year and were just a few gray hairs away from from beating the Thunder for the Conference title last year? Not many people will give them a shot this year but it promises to be an exciting, bloody battle out West, watch for the Spurs, Thunder, Lakers, Grizzlies, and Clippers to have plenty of highlights.
Here are the top five things to not watch this season in the NBA:
1. Stephen A. Smith insisting that the New York Knicks will be a title contender. They're not.
2. The Charlotte Bobcats. 'Nuff said.
3. The whole "David Stern is Retiring" drama. The guy has decided that this will be his last season. People need to get over it and realize that it's not even really a news story.
4. The lack of competition in Miami's division. Both Atlanta and Orlando are rebuilding this year. Which means lots of blow out games for the heat.
5. The first time that Lebron misses a game winning shot and people start to doubt if he can repeat. Let's just let the boy and the league figure it out shall we?
Happy Basketball watching!
-DG