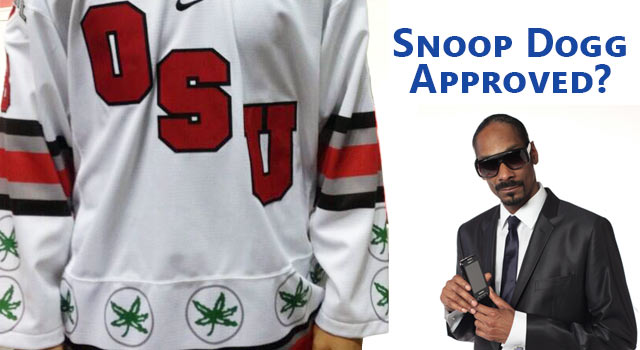 Yes, we know those are "buckeyes" on the jersey, and not marijuana leaves. But still, Ohio State's new alternate hockey jerseys are probably going to make a lot of college students with the munchies do a double take.
Ohio State recently let former and current players to vote for the new design of the school's alternate jerseys. The official Ohio State hockey Twitter account sent out this picture of captain Curtis Gedig wearing a sample of the new jersey, complete with a row of aesculus glabra (buckeye) leaves on the bottom and sleeves of the jersey: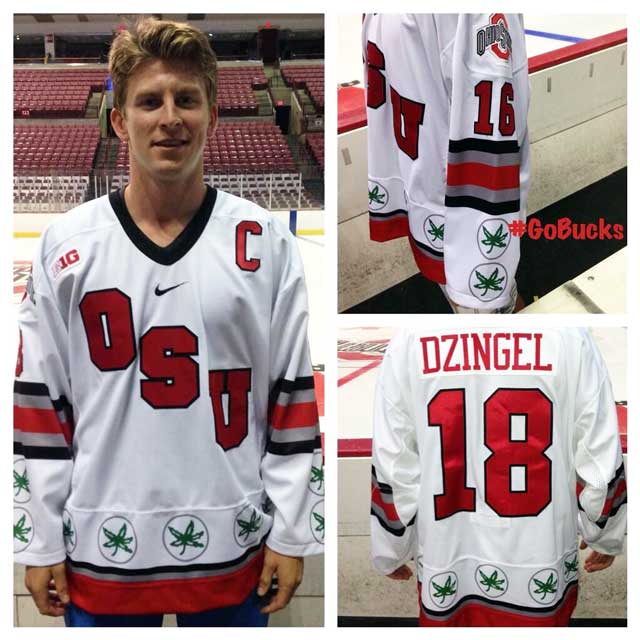 It's actually a great marketing move, and we're hoping that the fine folks at Ohio State can tie in a sponsorship with Wiz Khalifa or Snoop Dogg. It's about time ice hockey gets some mainstream attention, right?