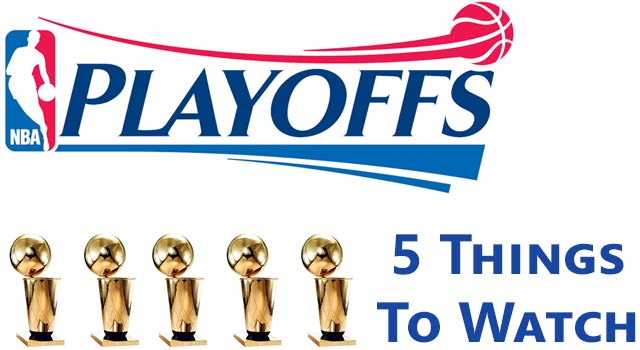 Well, The NBA season is in the throes of its last minute season convulsions.
Here are a few things to look for in the last weeks of the season.
Will the Miami Heat continue their red hot ways? Earlier they won 27 in a row, the second longest streak in history (that's a lot of winning basketball folks). It will be interesting to see if they end the season hotter than the south Florida sun or taper off and rest for the playoffs.
How will the East seeds shape up? Currently Indiana and New York are playing musical chairs for the 2 seed and they play each other one final time in MSG the last week if the season. That promises to be a great game.
Will Derrick Rose return? Rose has been harder to nail down than a piece of jello, and he often dodges questions on how's he feeling. But with that said, the Bulls have managed to secure a playoff spot with out him. There will be much rejoicing in Chicagoland if their MVP returns for the postseason.
Lakers = playoffs? The Lakers are currently holding on to the last West seed by the skin of their Hollywood teeth. Kobe had guaranteed a playoff birth. We all wait in rapt attention to see if his prophecy proves true or not.
You know how in western movies theirs always that one guy who is the proverbial ole' timer? The guy who's seen it all, been there done that and now he sits in the saloon nursing a whiskey thinking about how cool he is. That's the San Antonio Spurs. They've been without their stars Tim Duncan and Tony Parker at times this year but they keep on rolling like a Texas tumbleweed. Time will tell if they have what it takes to win the wild wild West again this year.
Bro Council's first NBA podcast will be up soon as well, stay tuned as we break down the playoffs in detail.
Here's to watching some great basketball,
DG