Ru is a big fan of hockey, and beards. These are her weekly awards.
Now I may be biased in my thinking because I am a Pittsburgher, but really???? When I was thinking of the first "Hats Off" award I could not imagine giving the Hat-Trick Award to any other person then Evgeni Malkin. His game against the Sabres on December 17th, was nothing short of amazing. He netted 5 points, including his killer power-play hat trick (the 7th of his career) to make it 7-3 in the 3rd period.
Now to address another important "Hats Off" award, Facial Hair of the Week...this is going to Ryan Kesler of the Canucks. It's full, and has a great red tinge to it. Plus it graces the cover of NHL 2012...can't beat that!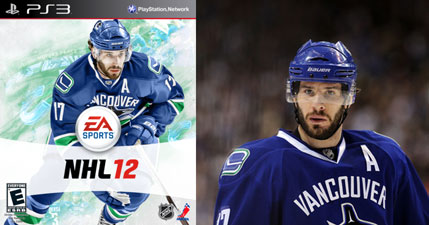 So here's to you, Geno and Ryan! You guys are Bro Council, Approved.