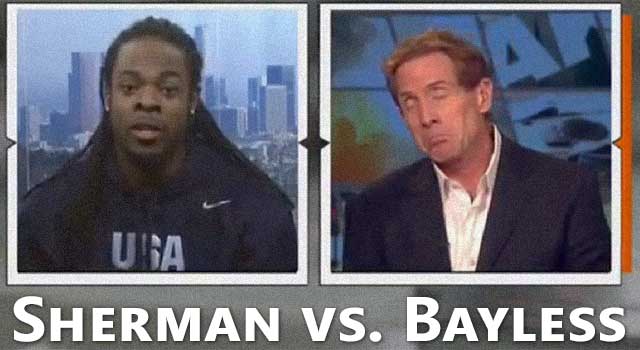 Let's get this out of the way - we don't like Skip Bayless here at Bro Council. There was even some debate as to whether or not we should post this video since we don't want to promote Bayless, Stephen A Smith, and their horrible ESPN "debate" program First Take.
In the end we decided to post it because we loved seeing Seattle Seahawks defensive back Richard Sherman call out Skip Bayless for some of the ridiculous things he says. And although Sherman doesn't always have the best responses during this "debate" he at least exposes some more of the distaste that the majority of the sports world has about Bayless.
It's also the first time we have ever seen Stephen A Smith speechless, and we would love to see more of that.
Check out the video below.