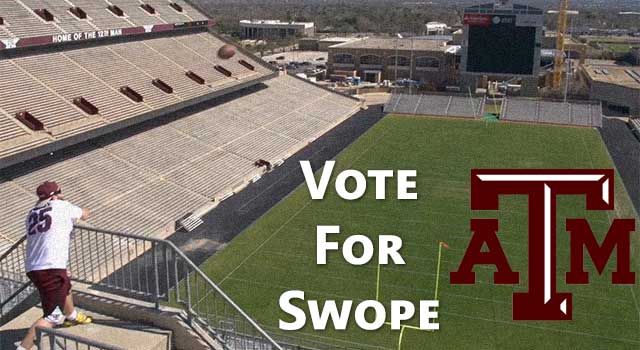 Texas A&M receiver Ryan Swope is the career leader in receptions for the Aggies. According to this video, he still would be even if there were five footballs on the field during every play, panda bears roamed the field like a friendlier version of Ray Lewis, or if footballs were replaced with tennis balls.
Swope is in a close race with Michigan's Denard Robinson in a fan vote for the cover of the next version of EA Sports' NCAA Football game and he decided to campaign for the title. Instead of kissing babies and shaking hands, Swope teamed up with the guys at Dude Perfect to put together a trick shot video that involves footballs, egg drops, and a random panda.
Check out the trick shot video below.
You can vote here.