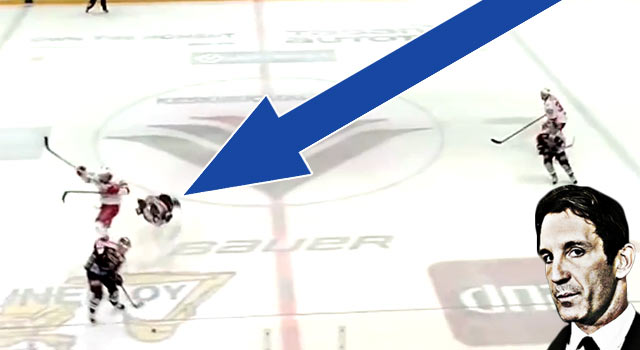 You may not remember former NHL'er Jere Karalahti. He played 149 games and notched 27 points with the Los Angeles Kings and Nashville Predators in a mostly uneventful North American pro career. Now, he's playing in the SM-liiga (Finnish Elite League) and he recently destroyed Markus Poukkula of JYP Jyväskylä Oy.
Poukkula was minding his own business while skating through the neutral zone, made a little pass, and then nearly had his head taken off by Karalahti. Now, this hit would probably carry at least a three game ban in the NHL, but we're not sure if Brendan Shanahan's powers translate to Finnish.
Somehow Karalahti managed to not even receive a penalty on the play, and Poukkula was laid out on the ice for a while before being helped to the locker rooms.
We love hockey, and big hits are a fun part of the sport, but keep it clean Finland.
Check out the video below.