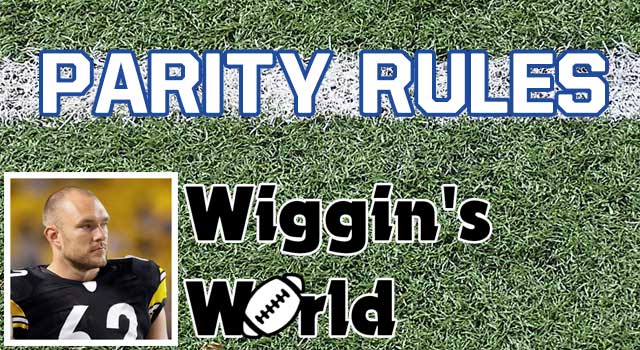 If we learned anything from week 6 in the NFL, it's that you never anoint a team with victory until the final whistle blows. As Herm Edwards would say, "That's why you play the game." Going into this week there were many teams that seemed to be surefire picks to win. There was Pittsburgh over Tennessee, Matty Ice and Atlanta over Oakland, Cincy over the hapless Brownies, the golden child Andrew Luck over the laughingstock Jets, and last but not least, everyones first quarter Super Bowl pick, the Houston Texans over the Packers.
But one thing that get lost when prognosticators make these predictions are the intangibles that surround every battle. Last week I picked the Titans to take down the Steelers. It may have been a bold prediction given the statistics. Ben is having a huge year, and the Steelers receiving core may be the best in football. Their defense is not what it once was, but it is still capable, and playing at a top 5 level. The Titans, on the other hand, had lost 4 out of 5 games, with the defense giving up 30+ points in all four losses. Their starting qb was out, their high dollar safety Michael Griffin had been weighed down in the defensive backfield by his heavy wallet, and Chris Johnson was looking like he was more ready for 'Dancing With The Stars,' than hitting holes at LP Field.
With all that being said, the NFL is now a league of parity. Any team can beat any team on any given Sunday. Teams are a few key players, or a few big plays away from victory at all times. The little things truly separate wins and losses. Coaches who pay attention to detail, and know how to lead his troops into battle are the ones that find themselves above .500 year after year. Another intangible is the hunger of the team. Clearly the Falcons, being at the top of the league with an undefeated record, are going to be the sure fire pick to beat the Raiders, who can't seem to field a consistent winner. But a team like Atlanta is inevitably going to get some complacency when the media is already touting them as a Super Bowl pick, and handing their qb the league MVP 5 weeks into the season. The Raiders, much like the Titans, were a desperate team. They needed wins badly, just to stay relevant this early in the season. I can promise you that when you lose hope of going to the playoffs this early in the season, the ship starts to sink, and guys start jumping off of the ship. A sense of urgency sets in that it's a do or die situation, and teams will play exponentially harder. The black hole in Oakland seems to be just that, as they couldn't pull off the upset. But its not a shock to see the Browns finally get a 'W', and the Jets "let 'em' hang" because their backs were against the wall.
The Jets were a team that just a few years ago found themselves in the AFC title game 2 years in a row. They had a top notch defense that was the catalyst for that team. Mark Sanchez just needed to manage games to be successful, behind a power running game. Their formula reminded me a lot of what the Steelers had in Ben's rookie year when they won their first Super Bowl since the Bradshaw era. Mark Sanchez was lucky to sign a big contract this offseason, because football people could see the writing on the wall with him. He's the worst rated starting QB in football, and now that he has an average defense (at best), he is being exposed. In all fairness, he has no receivers, as their go to guy is out for the year with an injury. They tried to turn Santonio Holmes into a #1 receiver (he's a #2 guy at best), and they failed to secure a legitimate NFL starting right tackle in the offseason.
While Mark Sanchez has a better skill set as a drop back passer, the players on that team don't believe in him at this point. Ben Roethlisberger, by his fourth year, was taking his team on his back. Conversely, Mark Sanchez is now being exposed as a guy who hasn't improved, and is heading towards the bench where he belongs. This inevitably brings me to Tim Tebow, of course. Without giving too much time to this topic, Tebow is a leader, and a winner...and that is what you need on that team right now. The Jets trounced the youngest team in the league this weekend, but Sanchez put up lackluster numbers. Fortunately, they got a boost from the running game, which had been absent the entire season. Rex Ryan keeps giving Sanchez his vote of confidence, but it may not even be entirely his decision as the head coach. If you are the Jets owner or general manager, you look like a fool if the guy you just gave $40+ million to is a flop. They are going to keep giving him chances. And the reality is that Tebow is not the answer either. He will be a great spark plug for a team that needs to light a fire under Sanchez's pants. At this point, I can assure you that it will just be a matter of time before the wheels fall off of New York's jet. The other certainty is that they will continue to be one of the major story lines of the NFL because of the market in New York. It seems more like a soap opera than a football team. In the meantime we will just kick back and watch...
Week 6 Quick Hits
Sad to see Ray Lewis' injury. Great player for a long time in this league. But the bigger loss was their top corner, LaDarius Webb. Once a Super Bowl contender, don't look for the Ravens to finally go all the way this year.
Glad to see Andy Reid fire his D-Coordinator...the 'we will keep working hard and things will get better' mantra finally wore off in Philly. With his job on the line, he did what he had to do.
Chris Johnson, you ran a little bit harder this week...bout time. Maybe it occurred to him that he was the one that needed to step up...
I like the Lions to make some noise in the second half of the season.
Hey second year Seahawks corner, you're a good young player, but piss a drop before you call out Tom Brady.
The Seahawks seem to be a team to reckon with, but its still too early to draw conclusions.
Chargers...lets go ahead and stick a fork in you. I wonder how they are feeling now about letting Drew Brees go...
(Justin Hartwig is a veteran of 9 years in the NFL.)