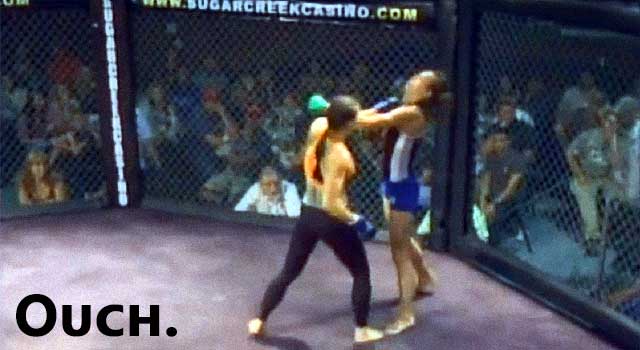 So do you have an extra 24 seconds to spare in your day to watch an MMA knockout? Cool. Then check out the video below.
A women's MMA fighter named Jinh Yu was fighting Darla Harris in the 105lb division at the Sugar Creek Showdown in Oklahoma, when Yu unloaded on her. First, there was a pretty big kick to the head and then she followed up with two big hooks that knocked Harris to the ground.
This was Yu's second pro fight, and she's now 2-0. Watch out Ronda Rousey, you may have some competition.
Make sure you pay close attention to the 0:13 second mark to see Yu tiptoeing away from the scene as if to say, "oh man, did I just do that?"