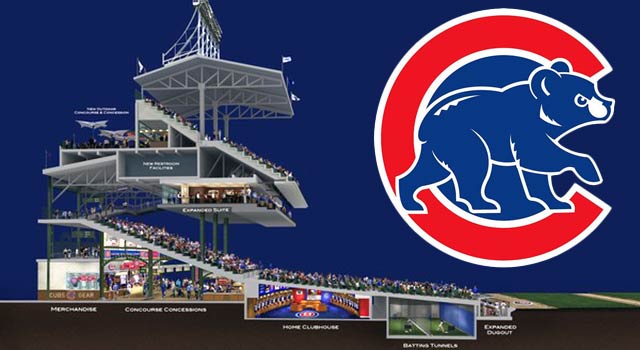 Baseball fans unite! It's that wonderful time of the year where pitchers and catchers report this week for another year in the sun. Even with spring training drawing upon us, there is still other big news happening in the world of Major League Baseball. Wrigley Field, one of baseball's most storied ballparks, is about to get a make-over, and if it turns out anything like the concept drawings it should be a pretty great one.
The Chicago Cubs have announced that over the next 5 years they plan to complete a $300 million renovation of the concession stands, bathrooms, and players clubhouse to name a few of the items on tap for the staidum upgrades. Wrigley was already on my list of must see parks but now once this is completed, I'll make sure to talk Ray into a Bro Council corporate retreat. I just hope they realize a great place to play won't mean a World Series Championship, just ask my beloved Pirates.
Check out some pictures of the Wrigley Field renovation below.