Beard Team USA was an amazing inspiration for our first full length documentary. In honor of our fan-base of beards, we decided to re-post the video that kick-started our dedication to bearding here at BC.
---
The Background
Back in 2011, BC visited Lancaster, PA to check out the Beard Team USA National Championships. Two of our own, Ray and guest judge and former Pittsburgh Steeler Justin Hartwig, went behind the scenes for a look at this awesome event. People came from around the US and the world to be judged in 5 categories:
Mustache
Partial Beard
Full Beard Groomed
Full Beard Natural
Freestyle
In addition to Justin, the judges for the event were Miss Pennsylvania Juliann Sheldon, Roller Derby Star Josie Cuervo, Phil Thiel from America's National Rugby Team, and bearding legend Willi Chevalier from Germany. If you don't know who Willi is just take look at this picture: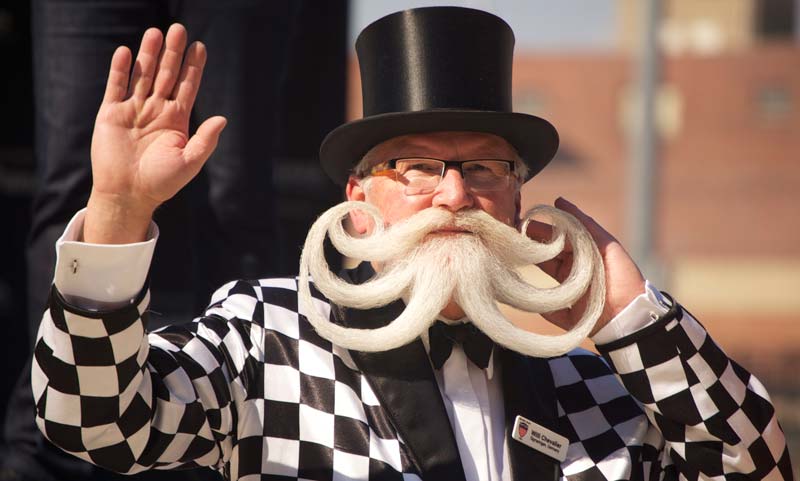 Photo Credit: Alysha Pennypacker
Look close in the video and you'll even see several of our Beards of the Month. So, without further ado - relive the first ever full length documentary below. Enjoy!