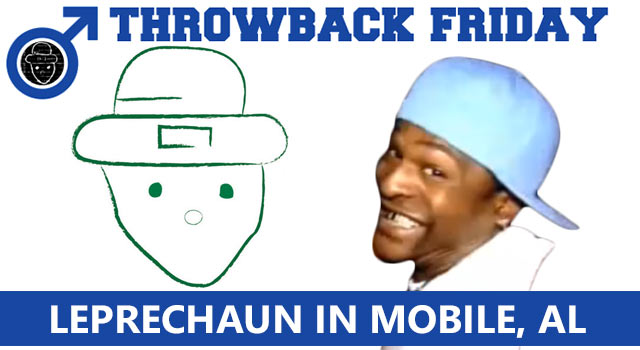 Did you ever wonder where the image in our "Throwback Friday" logo comes from? Well, if you don't already know then you'll find out in this weeks edition: it's the leprechaun from Mobile, AL.
The Background
In March 2006, residents of Mobile, Alabama started claiming that they had a leprechaun in their neighborhood. The local NBC affiliate, WPMI, sent a team out to investigate. The video really took off due to two things:
The amazing interviews with the local leprechaun hunters.
The best amateur sketch in the history of journalism.
The Follow-up

The video went viral and was featured on the New York Times website, Tosh.0, Key and Peele, and even an episode of South Park. Our favorite part of the follow-up was the remix videos though, and you can check one of them out here, and check out the original Mobile Alabama Leprechaun video below.
Thank you for being a part of our country Alabama. We love you.