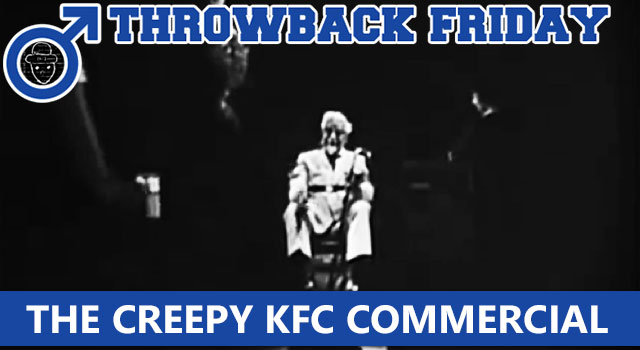 This week on Throwback Friday we have a video that may haunt your dreams for years. Sorry about that.
The Background
Colonel Sanders was famously known as the face of KFC, the chicken giant that he started in 1930. We've always thought the white suit and awesome facial hair was pretty endearing, but they found a way to make him look like the second coming of Hannibal Lecter in this commercial from 1967. In the spot, the 77-year-old Colonel is attached to a lie detector and laughing like a madman while he refuses to reveal the secret recipe for KFC to a group of housewives.
The housewives failed to get the recipe, and KFC was safe to continue operations.
The KFC Story (And Why Colonel Sanders Could Do Whatever He Wanted)
This was three years after Sanders sold his company to an investor named Jack C. Massey for $2 million, or about $15 million in today's money. Sanders also received a salary for life and became the company's trademark spokesman. At the time of this commercial, KFC was the largest fast food chain in America. Even bigger than McDonald's.
Nice work, Colonel. Now go check out the creepiest commercial ever.