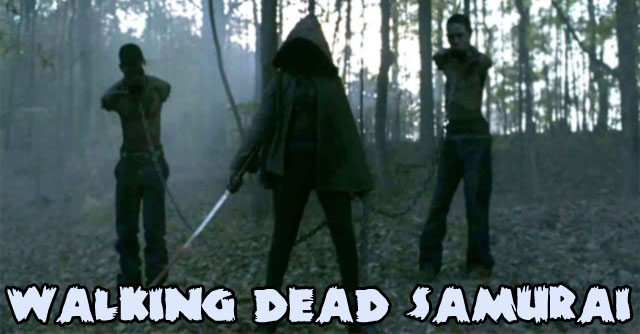 Spoilers Ahead: Don't Read If You Haven't Seen The Finale Yet
Ok, so where are all my "Walking Dead" fans out there? I'll be the first to admit that I have not read the comics that the show is based on, but after this last Sunday nights season two finale I'm ready for them. In season two, we saw a brilliant transformation of characters and numerous heroines who became zombie chow, as well as finding that they carry the virus themselves. But it wasn't Shane's demise or Herschel's unprecedented killing streak, or even the complete transformation of Ricks character. It was a hooded samurai sword wielding character with two pet walkers that set the social networking world ablaze. Michonne will be played by Treme actress Danai Gurira.
In a world of chaos and the zombie apocalypse, everyone is learning about this world as they go; Michonne seems to have figured it all out. Her two pet walkers that had their arms and lower jaws removed so they can't attack, are hardcore. As we saw Sunday night she knows how to wield a sword too.
Send or tweet us your favorite moments from this last season and what you're looking forward to in October from season three. And check out a picture of the new Walking Dead samurai below: