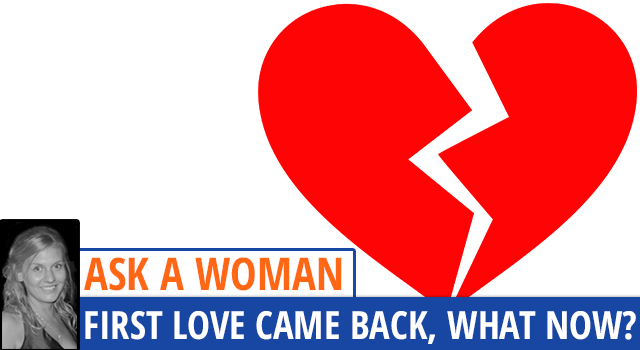 My first love has just got back in touch after 20 years to apologize for how she treated me. We have been out for a drink, and I've still got feelings for her. I've told her this and she just replied "you wouldn't want me." How should I take this? Should I stay in the friend zone and wait and see what happens?
Thanks,
A man trying to understand a woman

---

Emily's Take: I think that you should stay in the friend zone for a little while and see what happens. I also think that you know that already. You need to decide if your feelings are for the woman you know now or the woman and relationship you remember from 20 years ago.
First loves are almost magical. That sounds corny, I know, but people look back on their first love and remember it fondly, no matter how it ended. It was the only time that you were able to date someone without already knowing the sting of a broken heart. It was the only time that you started dating someone without fully guarding your heart first.
I think you should guard your heart a little bit and get to know her today, learn about her life and try to see why she told you that you wouldn't want her if you knew her better. She may have some secrets that will change your opinion of her. She might kick puppies in her spare time.
Take your time, get to know her and let a relationship progress naturally. Don't try to force it, because as much as you want to have the fairy tale, long-lost, love story happy ending, you may also push too hard and lose her forever. The fact that she reached out to you means that she also remembers the time you spent together fondly. Give it time and see what happens, even if you stay in the friend zone long-term.
Good luck Rich...and be sure to ask your own question to our panel of women here!