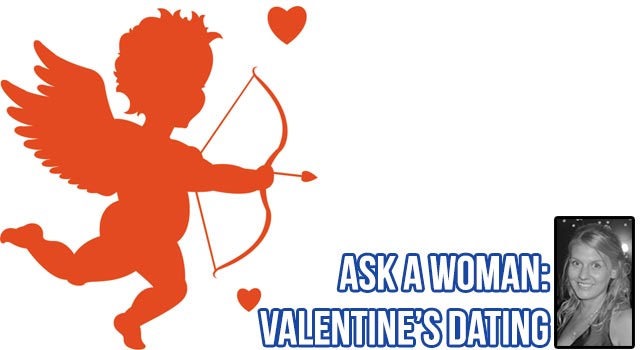 Hello Ladies of Bro Council,
Is Valentine's Day Weekend a good time to find single women to date?
-Patrick
---

Emily's Take: I think that it is as good as any other day. Single ladies tend to hate Valentine's Day (or Singles Awareness Day) so getting a date for that night might actually be a little easier. However, the fact that I'm getting this e-mail three days before the big holiday probably means that most single ladies (at least the ones I know) have already made plans to celebrate the day with their single friends. I'd approach this group of ladies with caution - watch them for a bit first. Do they seem to be enjoying themselves or gossiping bitterly about anyone matched up? It seems like women are on one side of that coin or the other. If they're having a good time with it, then it could be a great how we met story!
If you do have a first date for Valentine's Day, I'd avoid going overboard on emphasizing that it is a holiday. Take her to the Olive Garden, or somewhere similar that ensures that you'll still be served a good meal. You want to go somewhere nice for a date that won't be filled to the brim or put more pressure on the date than there already is. A less crowded option means that you'll have the time to sit and talk and you won't be rushed by a waiter who is ready to seat the next round of reservations.
Adding a single rose and a small box of chocolates would be a nice touch. If you need a recommendation; my favorite are Hershey's Hugs and Kisses in a heart shaped box – likely sold at any quality grocery store near you. High class, I know.

Kristen's Take: Yes.
Be sure to ask your own question to our panel of women here!