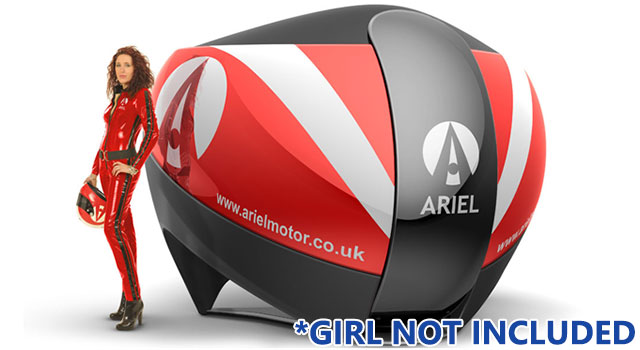 Gear heads will recognize the name Ariel Atom, one of the best track cars ever built. The "Atom" has given some of the big boys a run for their money in laptimes, and now the Ariel company has partnered up with Motion Simulation to create a 180 degree HD game simulator. The viewing area has up to three ultra high definition projectors with a single, seamless 7 million pixel image on a wrap-around screen. The "seating area" can be customized for GT, F1, or NASCAR style simulation. But wait, there's more! You can also preload it and configure the seating to a full flight simulator as well. Check out this briefing from the manufacturer:
Measuring over 2 metres wide and providing 180 degree vision, total realism is guaranteed, from landing an Airbus to battling a Chieftain tank.

Running the best simulation software titles that include laser-scanned racing circuits, accurate to within 2mm, the Motion Simulation TL1 replicates the full driving experience, down to every bump in the road.
The manufacturers say this can be broken down quickly and fit through a standard door. Now they just need to figure out how to fit this in a standard 8' by 10' bedroom. Although, for $18,000 I'm guessing this won't wind up under the Christmas tree for many kids next year.
I've been searching high and low for the perfect steering wheel for my Xbox, but even if that day comes, the hours I spend at night playing Forza 4 just won't compare to this. Check out a video of the cockpit below:
[Source - Manufacturer]