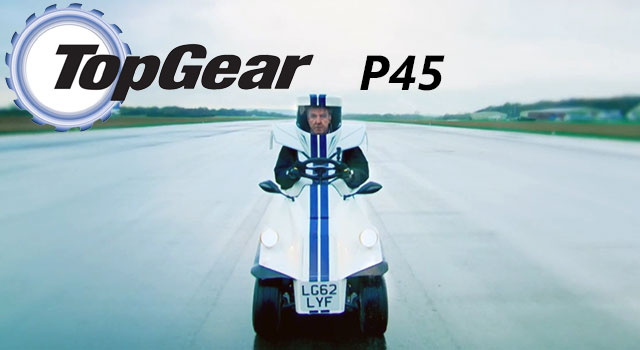 We've already covered Jeremy Clarkson of BBC's Top Gear taking on the three wheeled death trap known as the Reliant Robin. Now, Clarkson has upped the ante and designed a ridiculously tiny car that he dubbed the P45. Why stop there though? Clarkson actually drives the pint-sized vehicle on British motorways.
Clarkson "pitched" the idea on the Dragon's Den which is the UK's version of ABC's Shark Tank and only received one offer of £1 for 1% of the business.
Watch as Clarkson takes the smallest car in the world, the P45, for a test drive in the video below.