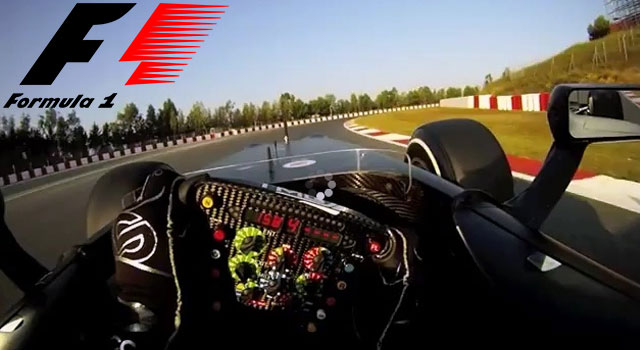 Pat's Take: I don't care what it pays I want this guys job.
Ray's Take: Did you know the first in-car mount in an F1 car was done by director John Frankenheimer for the 1966 film Grand Prix? Frankenheimer also directed Reindeer Games with Ben Affleck and The Island of Dr. Moreau with Val Kilmer, two of my least favorite actors. Except, of course, for Kilmer's role as Iceman in Top Gun - that was good. But his take on Batman? Way to go for the cash, Kilmer. But I digress...
In Grand Prix, Frankenheimer mounted a camera to film several tracks throughout Europe, but it wasn't the perfect setup. But now, we finally get to see what it's like to be an F1 driver thanks to Lucas di Grassi.
Di Grassi mounted a camera to his helmet at Barcelona's Circuit de Catalunya. Now we can see what it's like to ride around the corners, hear the noises of the road, and we can see where a driver's head is at (literally) on an F1 course. So without further ado, here's the coolest F1 video we've ever posted on the site. Oh, and the car he was riding in is a Toyota. This is much better than their "green" cars, but I still can never own a Toyota after they gave us the Prius. Hey, that's just my take on it.
Check out the video below. Now available in HD!