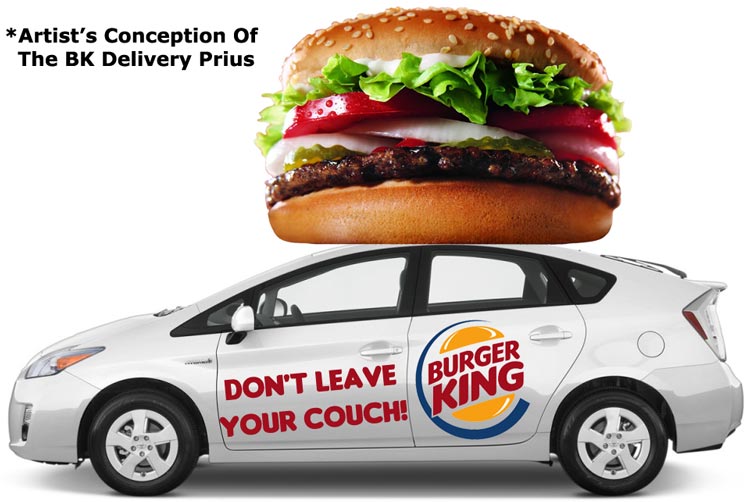 Are you tired of leaving your couch and driving (don't even think about walking) to Burger King for your daily Whopper fix? Well, now you can forget about the hassle of having to drive somewhere and talk to people in the drive-thru window. Bro Council readers, Burger King is giving customers a better way to get their fast-food fix - home delivery!
BK has been testing delivery service at several locations in the Washington, D.C. area and plans to expand the trial to include more locations over coming weeks according to a company statement. The home of the Whopper is coming to your home.
The company didn't say when the service will be available nationwide, or if that will even happen. Their are four stores offering delivery right now and you have to live within 10-minutes of your local Burger King. You also have to spend between $8-$10, and you get charged a $2 delivery fee. But, you never have to leave the house again. Sweet deal!
How's old fast food taste though? Apparently pretty good. Burger King said it developed new packaging technology, including thermal bags to keep food "hot and fresh."
This isn't a completely new thing. Burger King has delivered for years in other countries, including Mexico, Turkey, Brazil, Columbia, and Peru. Finally, we've caught up to Peru!
I don't even know if this is Bro Council, Approved or not. On one hand...it's awesome. But on the other, it just makes us a fatter country. Oh well...forget the health ramifications. Burger King home delivery is Bro Council, Approved.