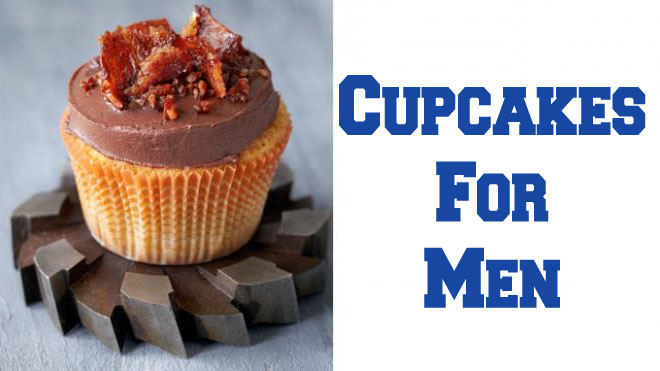 A Bro Council reader tipped us off to these cupcakes. Why you ask? Because they're made like this:
Beer Run is a chocolate-stout cupcake with vanilla stout buttercream topped with chocolate-covered pretzels. The Driller's maple cake, frosted with milk chocolate ganache, is topped with fresh bacon bits that have been roasted with light brown sugar and ground black pepper. Defense Defense is red velvet slathered with Jack Daniel's cream cheese frosting and a Rum Runner is a rum-raisin cupcake with rum cream cheese frosting.
David Arrick, is the founder of "Butch Bakery" and makes cupcakes that guys will love. Arrick is a former lawyer who lost his job and home when the economy went south. That's when he discovered cupcakes. "We're in a recession and there'd be a line around the block for cupcakes," so he decided to start selling cupcakes like the ones above.
Fox did a great story about him on their site, and it's linked below. You can also check out his website, although they're currently closed. They're now moving into the world of brick and mortar bakeries and it seems like they're preparing for that. It's too bad, I was going to order some.
[Article Link - FoxNews.com]
[Butch Bakery Homepage - butchbakery.com]