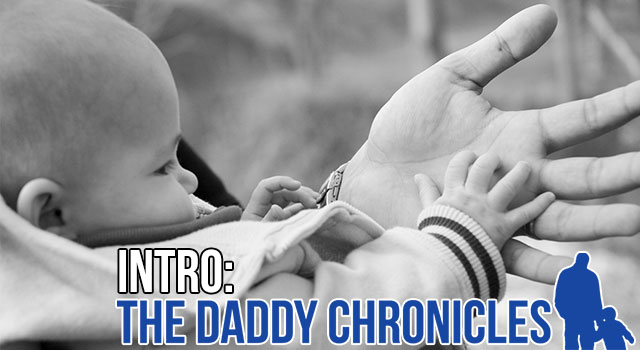 A child does not a Daddy make. In my world, the word Daddy is sacred, it's a calling, and it's something that requires more than just the initial act. Being a Daddy requires the life of the Father who is dedicated to loving and raising his children; it requires a desire of the father to cultivate the heart of his children, not simply trying to cultivate good behaviors. A Daddy directs the path of his children with love and tenderness, not brute force and anger.
A Daddy does not ignore their children for other things but engages their children as often and with as much love as possible. We men can suck at showing affection, but a good Daddy needs to show affection to his children not necessarily because we need it (although we do) but because our children desperately need their Daddy's affection.
Much research has been done as to how important we men are in the development of our children and they are in need of their Daddy's love. This reality is not just for our daughters as much of the research directs, our sons also desperately need our affection. This series is here to walk you through being a Daddy. Being a committed, affectionate, loving and caring father is not easy, so this series seeks to help Daddy's, encourage Daddy's, and laugh at the crazy things that happen to us Daddy's.
This series also seeks to enlighten new fathers, or hopeful fathers because it's never too early to get living and loving like a true Daddy.
Let me bring you in on a not so secret secret: I love being a Daddy. I know I don't always earn my title of 'Daddy' but I do love the ability every day to try to be the best Daddy I can be. I can show my children how deeply I love them, or I can turn them away and down a destructive path.
I choose to be a Daddy that leads my children well, who teaches them what a real man is like, and how being a man can be so much more than the culture around them may say. My hope is that you will be encouraged, emboldened, enlightened, humored and strengthened by this series.
Being a Daddy is not all serious, as it may seem I'm portraying it because - let's be honest - it can be freaking hilarious and fun at times. It can be frustrating, discouraging, and dang hard too, but what journey worth taking isn't all of those things wrapped into one?
Join me every other Thursday as we discuss the 'Daddy Chronicles'. Share your stories, input, and advice along the way as well. New Daddy's, or hopeful Daddy's, please feel free to ask questions, and don't be afraid to ask ANYTHING.