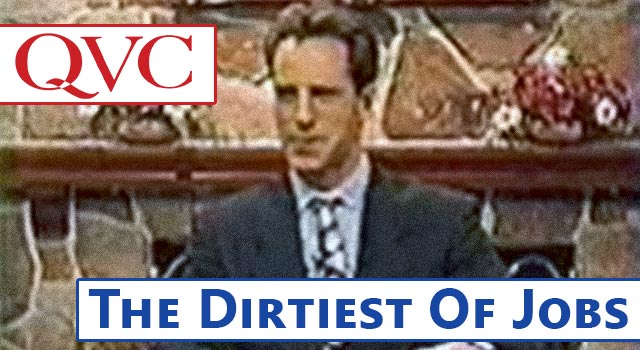 We really appreciate Mike Rowe here at Bro Council Headquarters. Dirty Jobs was a great show, his commercials are fun, and he just seems to do what he feels like. Want an example? Here's the story of how he started working for QVC in 1992.
Yes, QVC.
I joined the opera to get my union card and meet girls. I was a saloon singer, so I went down to the Baltimore Opera and learned an aria and auditioned. I figured I'd do one show and quit. But the girls were everywhere and the truth is, the music was really decent.

I was in the opera at the time. I walked across the street with a buddy of mine (during a performance) - we're dressed as Vikings and we have a drink. The TV is turned to QVC...my buddy bets me $100 I can't get a call back. So...I crashed an audition and got a job on the spot. I basically turned the whole thing into my own stupid David Letterman show - I made fun of the callers and made fun of the products.
He also got fired three times from QVC, which is awesome. Take a look at some of the videos below from his QVC days. He can barely keep his contempt for the products contained.
Mike Rowe Pitching a Lava Lamp
Mike Rowe vs. A Cat Toy
Mike Rowe and the Seagull Jewelry