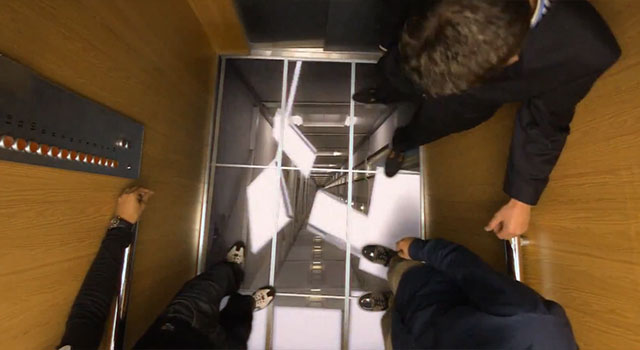 Full disclosure: I am still undecided if this is actually hilarious, or if it's the worst prank I've ever seen. I'm leaning towards hilarious, but still undecided.
In this video, the electronics giant LG recently installed a series of monitors into the floor of an elevator and added some surround sound speakers as well. The whole thing was set up to make it look like the floor panels were dropping off the bottom of the elevator and they were about to fall as well.
The UK version of LG's blog posted a YouTube video of the elevator riders as they noticed the floor dropping. Whether it's a horrible idea or not from a human perspective is debatable, but from a marketing standpoint they already have over 600,000 views so it's already a success there.
Go ahead and make it 600,001 by watching the video below. Just realize that you're watching a commercial as well as a prank. Oh, viral marketing...you're so tricky.