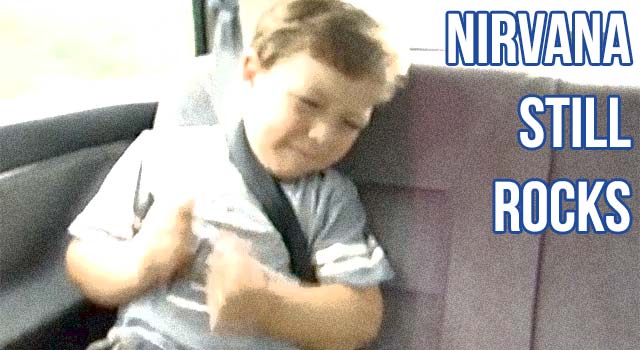 Your kid is sleeping in the back seat. What's your move?
Let him sleep so you and your wife can have quality conversation.
Write on his face with a Sharpie.
Wake him up with Nirvana so that he can go into an air-drum routine.
If you chose answer "C", then you are an awesome parent.