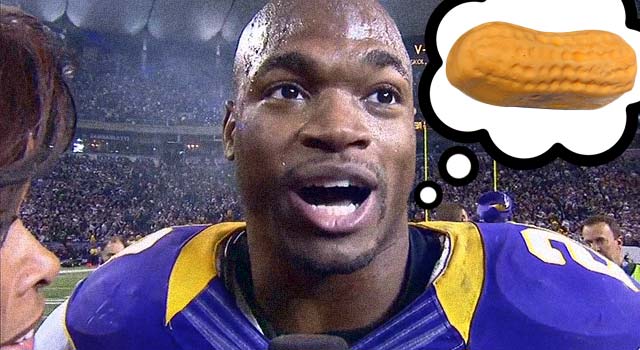 Have you ever wondered what coaches and players are saying on the sidelines? Well, prepare to be amazed by what is (not) really coming out of their mouths.
The fine people over at Bad Lip Reading have created another masterpiece, and this one is just in time for the NFL fans whose teams are now eliminated from the playoffs to enjoy the NFL again.
If you have never seen a Bad Lip Reading video, they edit together actual moments that were caught on film in interviews, movies, TV shows, and more. Next, they dub a new dialogue over the footage and they have a real skill to make it look like they are actually saying it.
Now you can see Tom Brady looking for his lost dog, a referee telling the crowd about a recent date, Peyton Manning talking about potions, and Adrian Peterson asking for a double sided "Scooby Snack." You also get to find out more about Matt Schaub's cat than you need to know.
Now, if we could just replace one of the NFL pre-game shows with three hours of this it could be the greatest playoff season ever.
Check out the video below, and wait it out until the 1:57 mark for the most classic line in a YouTube video ever.
You have an orange peanut? An orange peanut? For me?